The Good Water Chapter of the Texas Master Naturalists is having its first chapter meeting for 2017 this Thursday, January 12th.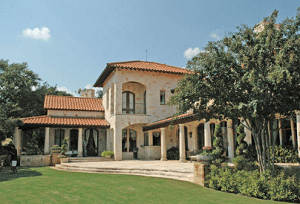 The presentation and discussion will be regarding the Garey Ranch gift to Georgetown and how it will be developed.  This ranch is a 525 acre property located on Highway 2243 just east of Ronald Reagan Blvd. It was donated to the city by Jack Garey and his late wife, Cammy Garey.  Mr. Garey is a retired attorney and property developer. The ranch includes 2 man-made lakes, various natural springs, and a 6,000 square foot Tuscan-style villa.
Join us as we hear Georgetown Parks and Recreation executive Dave Melaas explain the city's plans and hopes for this land.  We want to learn about the development and preservation plans and what NPSOT's role might be in identifying the native plants on the property.
We will meet in the Hewlett Room, upstairs in the Georgetown Public Library at 7 p.m.   Arrive early and pick up a package of some native plant seeds from our seed board or visit with other early birds.  Free and open to the public.